#StarTrek50 | Kirk and Spock calm a threat to Hillary. Kirk learns to enjoy math. Donald is elsewhere, which means our ratings will suffer.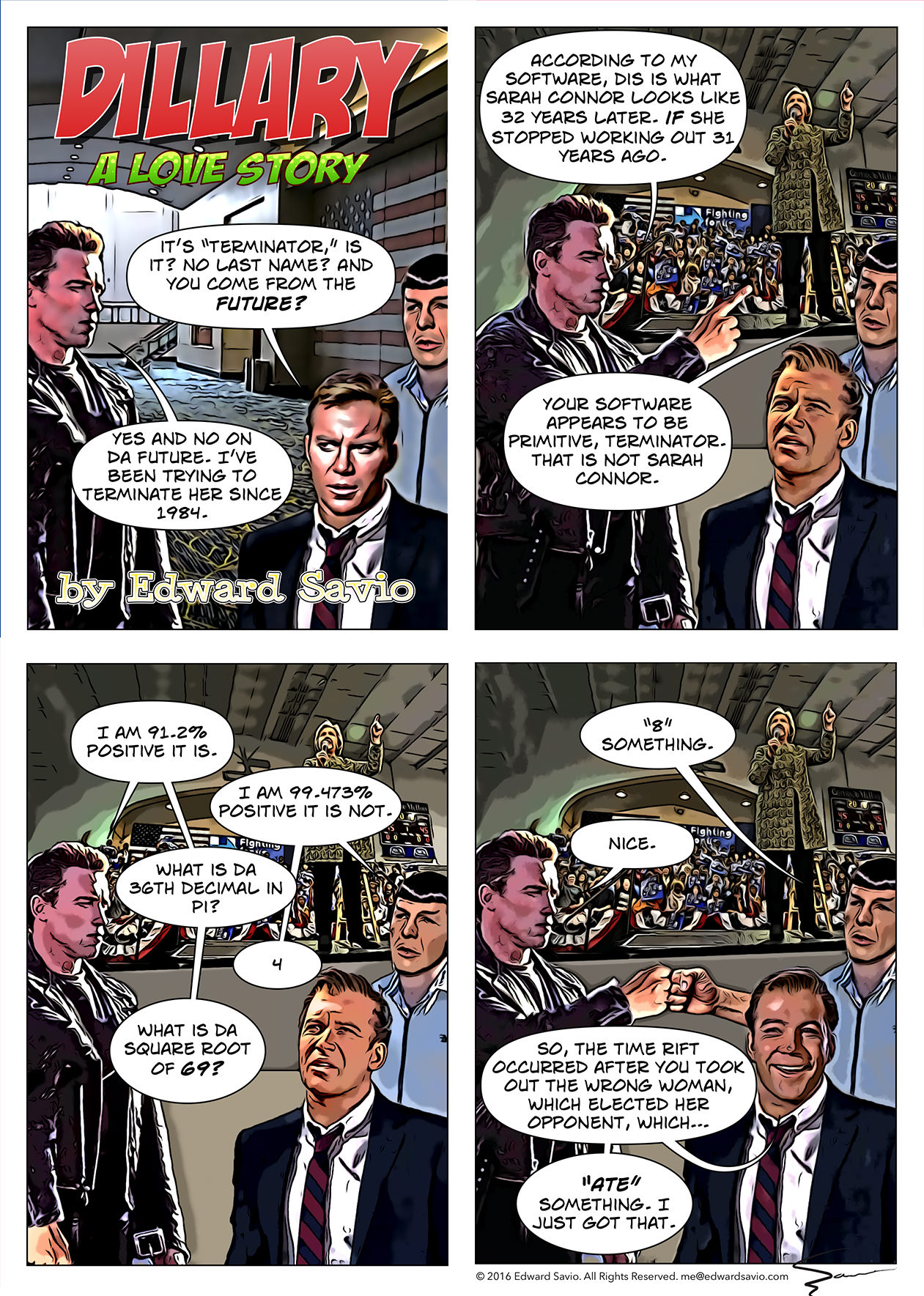 Want to see entire the Star Trek thread so far? Tap here!

View Dillary/Ourmageddon comic from the start. Or see it latest to earliest here.

These buttons bring joy to others.