It's the final episode in #StarTrek50 thread (a Double Issue). Spock curates a playlist. And Trump shows why he's impervious to efforts to silence him. Back to simple pleasures on Monday.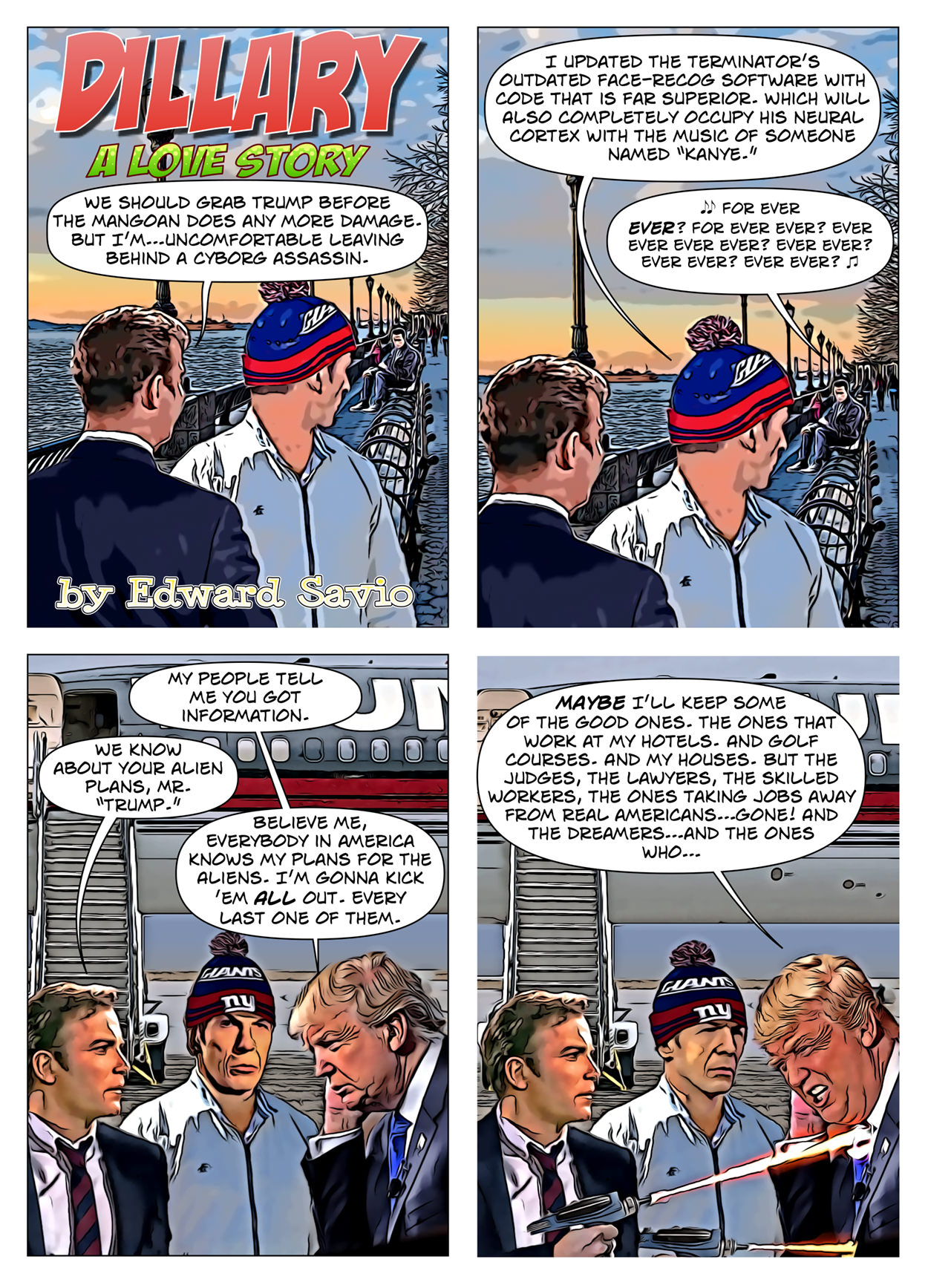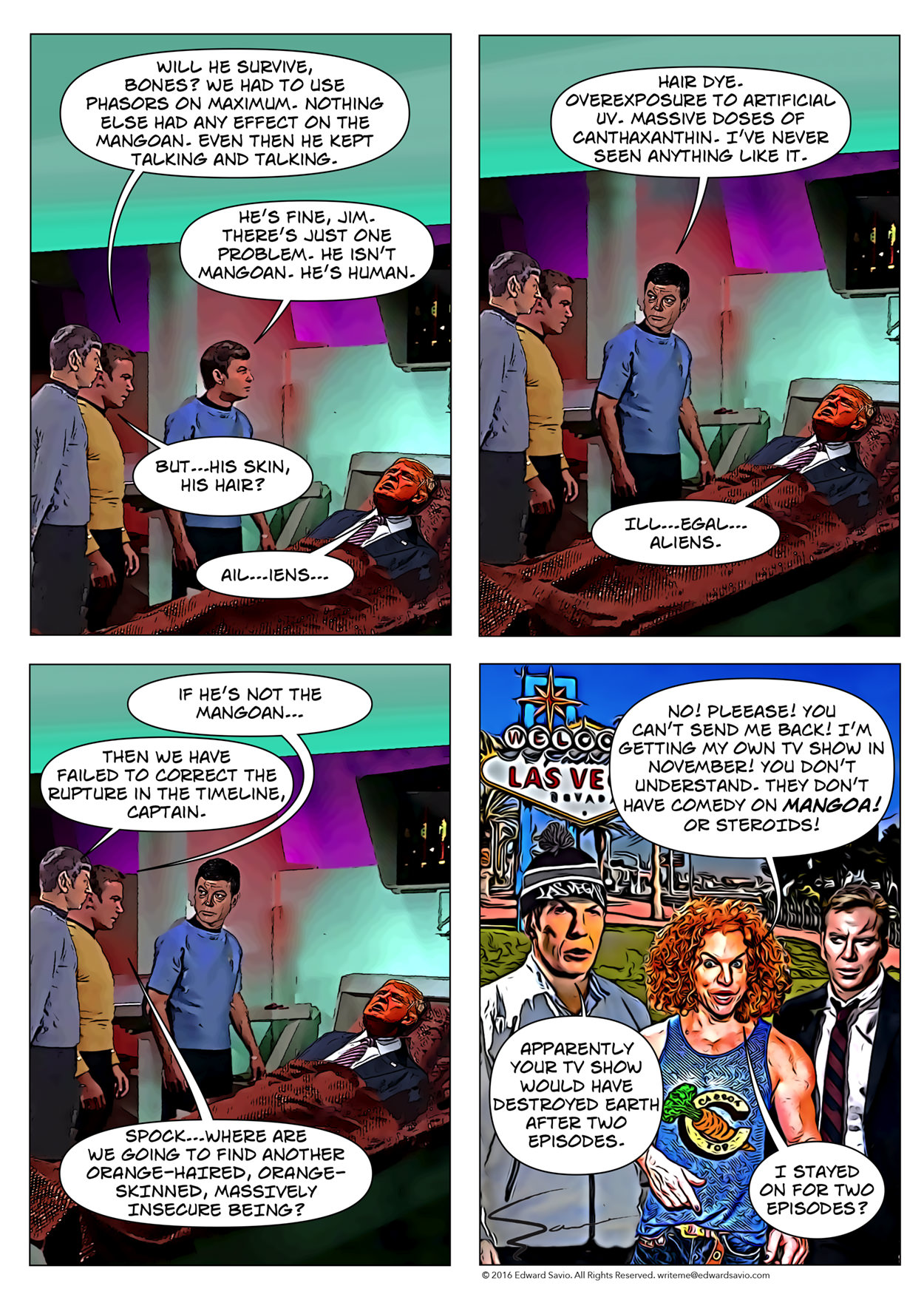 Want to see entire the Star Trek thread so far?
Tap here!
View Dillary/Ourmageddon comic
from the start.
Or see it
latest to earliest here.
These buttons bring joy to others.