When you come home after you've just been outed by The Washington Post and you have to face the wife. We learn Donald's safe word.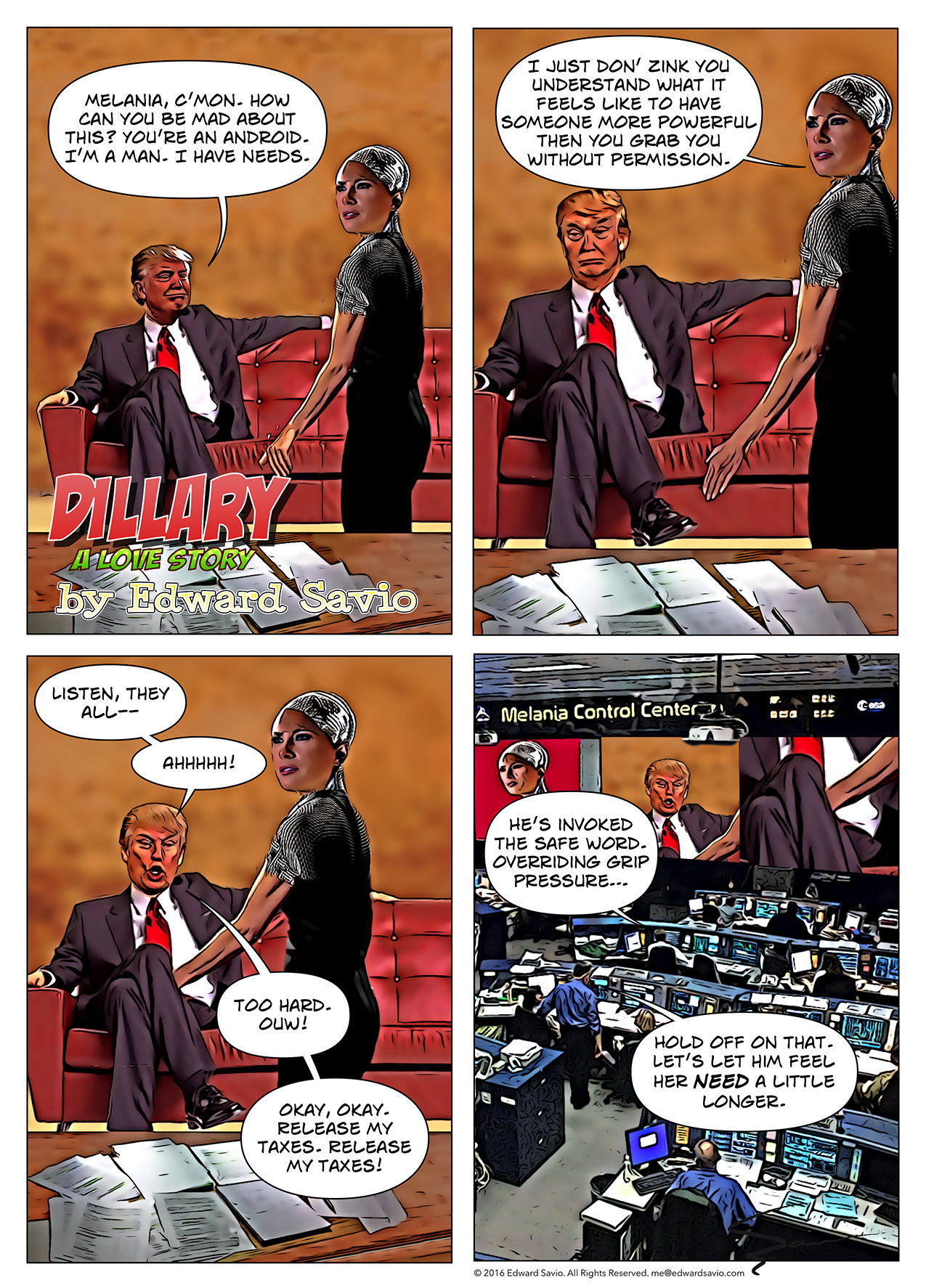 View Dillary/Ourmageddon comic from the start. Or see it latest to earliest here.

These buttons bring joy to others. Or piss them off. It can go either way. Let's find out together.